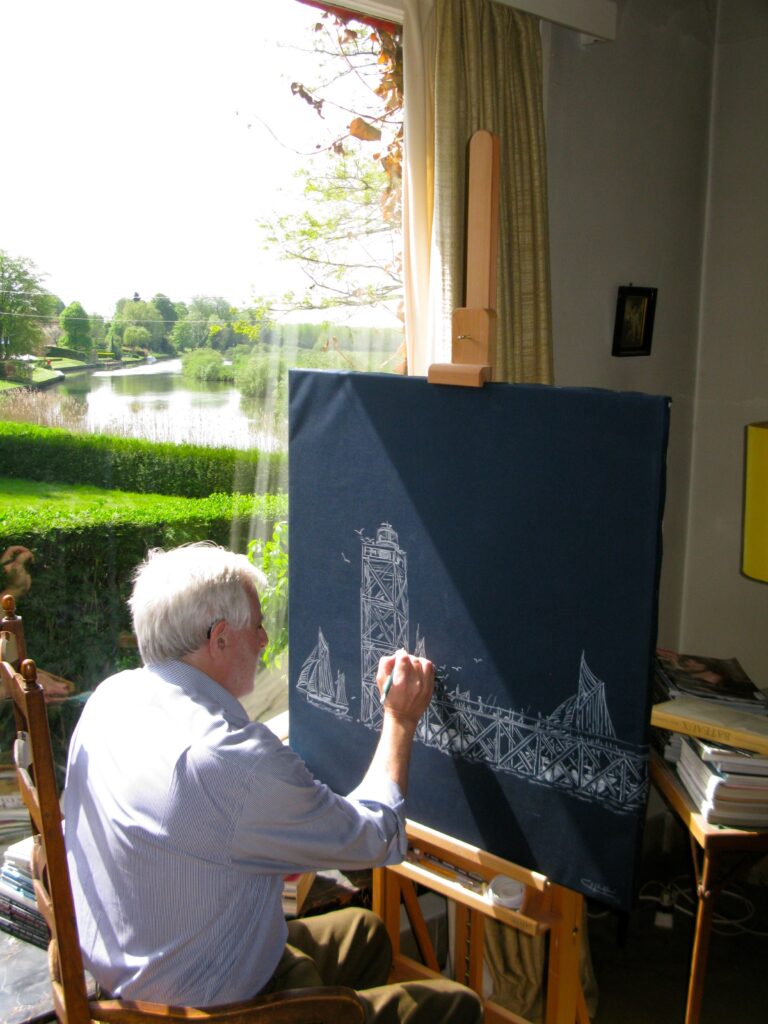 When the fog of retinitis pigmentosa suddenly forbids all navigation, when photos and books become mute, when all that's left is a video magnifier "to read notices", the artist rebels, picks up his pencil and instinctively draws a boat. Day by day, hesitantly, then more and more clearly, his line constructs a maritime world where he rediscovers the wind in the sails, the cry of the seagulls and the lighthouse at the end of the piers.
Like yesterday, passion took to the open seas in a tribute to exceptional sailors such as Charles Bertels, Eric Tabarly and Erwan Quéméré, his examples, his teachers and his friends.
The time came for exhibitions, and so many opportunities to travel to meet lovers of the sea, to talk about "sailing" again, but also to spread a message of hope to those who, like him, could no longer see the smiles on the face of their loved ones.